Hello,
some iPhone stands are really expensive and I was looking for one that will also work with my current and maybe also with my next iPhone. Not to forget that I use an iPhone protection case and that I want to charge and sync it while it is in the stand next to my computer.
So I used some fischertechnik parts to build a stand.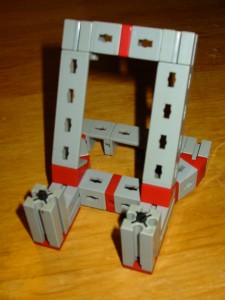 It is heavy enough for the iPhone and there is even room for the charge/sync cable.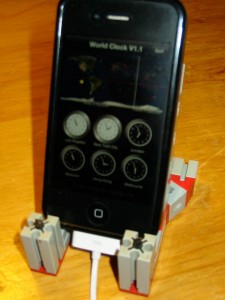 With the stand it is more comfortable to read SMS and other notifications while it is connected to the computer. So before you consider to buy an expensive stand have a look and use some fischertechnik or Lego parts to build you own stand.
Bye, Tore